TOPAS® COC, a high-performance amorphous ethylene copolymer, can be combined with polyethylene to make films that compete favorably with thicker, more complex and expensive structures: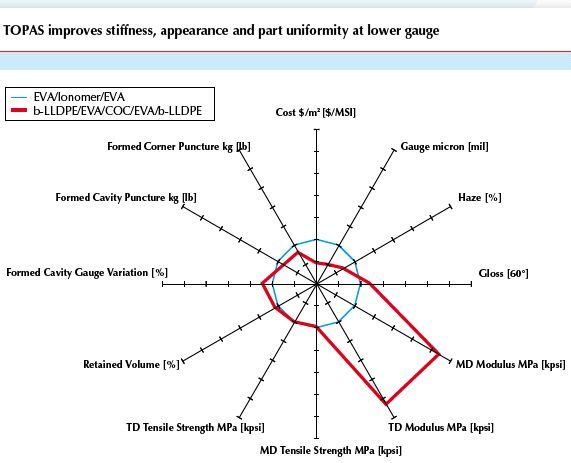 TOPAS resin can be blended into monolayer PE and PP films, or for even better performance, added as discrete layers in coextruded films with a wide range of other resins including PE, PP, PA, EVOH, PET and PETG. TOPAS polymers are also used as a discrete layer in moisture barrier (WVTR) applications such as pharmaceutical blister packs and deep draw medical trays, and chemical barrier applications such as dental whiteners and bleaching trays.
For more information on TOPAS grades for Healthcare, see our Medical Brochure.
For more information on TOPAS COC for Packaging, see our Packaging Brochure.