TOPAS® COC, a high-performance amorphous ethylene copolymer, is a powerful tool for producing glossy, floatable high-shrink films with low shrink force, high stiffness and surprising toughness: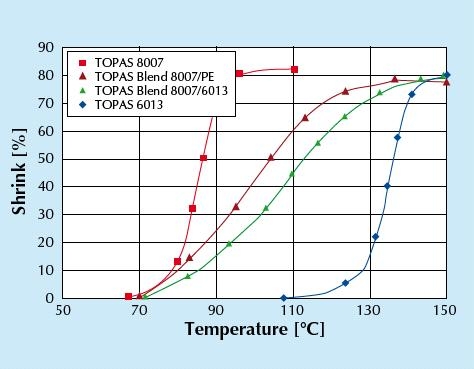 TOPAS resin is typically combined via blends or multilayered structures with standard polyolefins (PE, PP) in shrink films, shrink sleeves and shrink labels.
For more information on TOPAS COC in shrink films and labels, see our Market Application page.
For more information on TOPAS polymers for Packaging, see our Packaging Brochure.